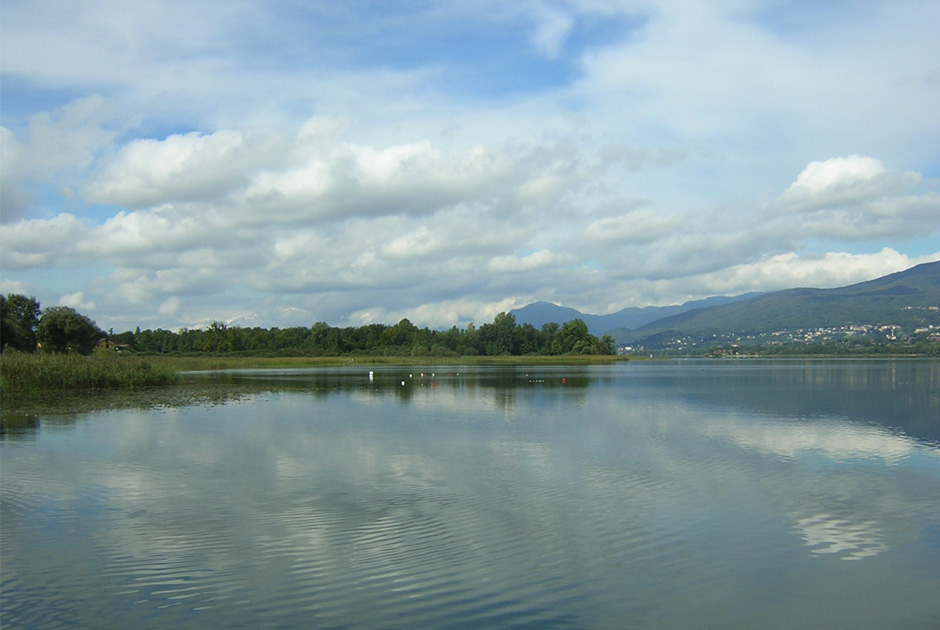 IT-LM-10
Bodio Lomnago, Areal der Seeufersiedlung Bodio Centrale© Ministero per i Beni e le Attività Culturali – Soprintendenza Archeologia, Belle Arti e Paesaggio per le province di Como, Lecco, Monza-Brianza, Pavia, Sondrio e Varese
 Bodio Lomnago (VA) |  Bodio centrale o delle Monete
Kurzbeschreibung
aktuell nur in englischer Sprache verfügbar
The pile-dwelling settlement was explored in several occasions during the second half of the 19th century, when it was defined one of the richest deposits of the Lake Varese. From 2006 to 2012 new underwater digs have been conducted by the Soprintendenza, whichmade it possible to connect previously recovered artefacts with important paleoenvironmental data, information about productive and sustenance activities, as well as knowledgeon settlement structures. In fact a part of a rectangular structure was discovered, which probably had a single aisle and was standing on piles (shorter side 3.75 meters; of the longer side only 6.25 meters were explored)near the shore in an area that was periodically flooded.
 Bronzezeit
 Späte Frühbronzezeit bis zum Anfang der Mittleren Bronzezeit (17. - 16. Jh. v. Chr.)
 Lago di Varese
 239 m.ü.N.N.
Größe Fundstelle 1,66 ha / ca. 2 Fussballfelder
Größe Pufferzone 28,65 ha / ca. 40 Fussballfelder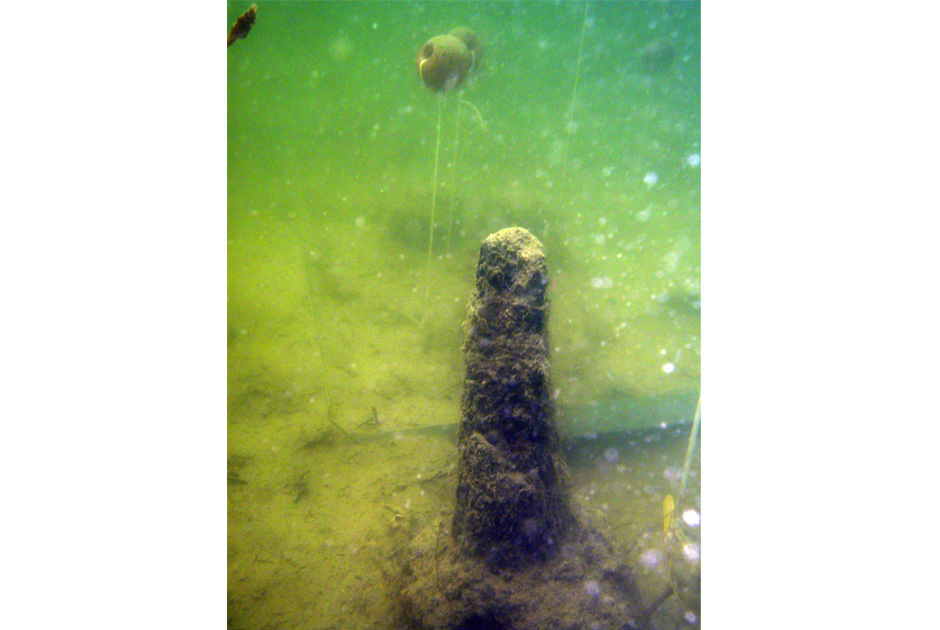 Ein Holzpfahl der Pfahlbaufundstelle Bodio Centrale © Ministero per i Beni e le Attività Culturali – Soprintendenza Archeologia, Belle Arti e Paesaggio per le province di Como, Lecco, Monza-Brianza, Pavia, Sondrio e Varese
Pfahlbauten hautnah
aktuell nur in englischer Sprache verfügbar
The submerged pile-dwelling is sometimes visible aboard a boat when the waters of the lake are not murky. The area of the settlement, marked by buoys, can be seen from the jetty at Bodio.
A selection of finds is exhibited in following museums:
Museo Civico di Villa Mirabello
Piazza della Motta, 4,
21100 Varese VA
+39 0332 255485
Museo "P. Giovio"
Piazza Medaglie d'Oro Comasche, 1,
22100 Como CO
+39 031 252550

Museo Civico Archeologico
Corso Magenta, 15,
20123 Milano MI
+39 02 8844 5208
to the website